A while ago I had one of those chats that we managers love so much, on football, tactics and players. It was on the "Dentro del Vestuario" (Inside the Dressing Room) podcast, the new sports podcast by Libertad Digital, and I had a great time. Below, I leave you with a summary of the most interesting things we talked about.
What is training like in the week leading up to a game?
If it's Sunday to Sunday, I like to train on Mondays, and there's a reason why. Normally, two days before the match, you slow down the tempo, then the day before the game you start building it up again and then you play on the Sunday. The players who aren't involved in the match wouldn't train much for 3 days and having a fourth day with no training would be worrying.
I understand of course that Sunday is a family day, but when you play on a Saturday, this complicates things for me a little. It also depends on the country, in some countries it's more normal to train on a Sunday, in others not so much.
On the first day of training after a match there is an analysis on how it went. There is a meeting which could be long or short, depending on the performance, where video analysis is used, etc. This session also focuses on recovery for those who played and on hard work for those who didn't play, although we try to make it fun at the same time. We try to make it fun because those who didn't play are usually not too happy, so you don't want to give them such a gruelling session.
On Wednesdays, we work on strength and intensity, but we optimise each session so that we can really focus on them. The following day we open things up and work over greater distances. We also dedicate time to tactics and watch a video of the opposition.
Experience has taught me that something always happens during the week, so I'm not in a hurry to select the team at the start of the week, I usually wait until the day we are working on tactics to pick the starting XI. We work on strategies, set pieces, match sharpness… the small details that make the difference between winning and losing, focusing on particular aspects of the opposition's game.
Do you ever pick the starting team 90 minutes before kick-off?
No, only on exceptional occasions, I always choose it plenty of time ahead and never leave it too late. Today, the players already know who will be playing tomorrow. 
However, one of these exceptions happened not so long ago, when we had a 3-day turn-around. I had an idea of who I wanted to pick, but just before the game one of the players pulled up with an injury. In the tactical training session, I did what you'd normally do, which is use his 'substitute', but this player had a very different style which would not be as effective against the team we were about to play. I tried something else which seemed to make more sense to me, and it turned out to be a great training session.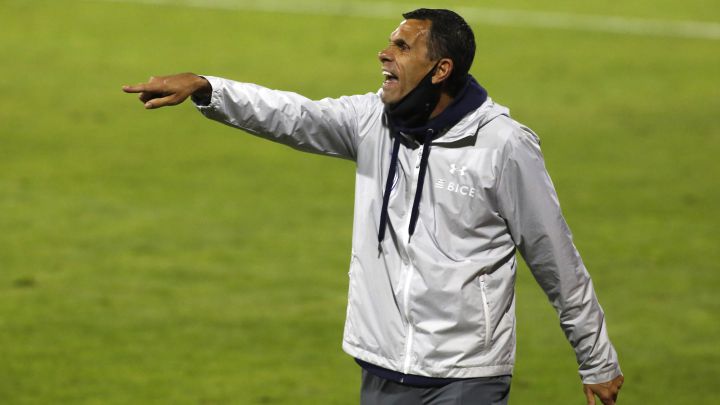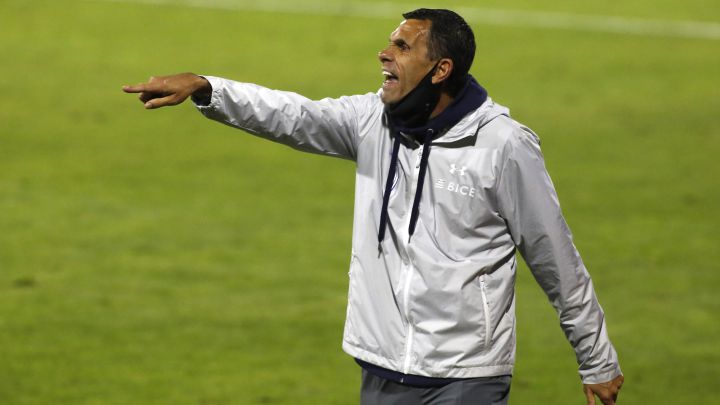 Is it important for you that players know how to play against different styles of play, which may even change during the match?
Yes, definitely, and it's difficult. Many people say, "don't bother" trying to teach it, "it's impossible", "you won't be able to do it". And I would say to them that I was able to teach it at Brighton when we were in the second and third divisions. Why wouldn't I be able to do it at a bigger club with more talent?
That said, there's no doubt that you need time to teach this. Because there are some players in which you see the ideal characteristics for achieving what you want to achieve, but they have less of a general understanding of what it is they have to do in order to counter what the opposition does. Then there are other players who may not be as good technically or physically but are very intelligent and understand football the way that I understand it. I don't need a rocket scientist, just someone with a solid understanding. 
You can prepare for a match physically and tactically in minute detail, but it only takes a player to fall over and your team to concede a goal, for your team's whole approach to change. Do you think that people outside of football realise that in football there are some things that happen that you cannot control?
At the start of my career, I thought that I could control everything. But with time, you learn that there are some things that you just can't affect. 
Often, when I am asked about a big game, I may say that I want to win, score first, etc., but I also say that I don't want there to be any mishaps. For example, a red card in the first minute, which causes everything you planned in the week to go out the window, or an important player to go down injured. 
This is linked to what I was saying earlier. For example, in the Copa Libertadores we know that there are going to be moments in the game when the opponents are on top, and that is when I want the team to know how to react, beyond what I can do to help them. This takes time, as at the beginning it's about the individual understanding this, then it's about groups of players in different parts of the pitch understanding, until finally the whole team has an understanding. I think one of the keys to the best Barcelona side in history was that the team had a collective understanding.
Which system do you feel the most comfortable with?
4-3-3. I think that if you want to play a possession game, this system allows you to make some great triangles across the field. And then of course, how is the opposition playing? That's where the understanding of where and how to play in order to create superiority comes in. 
I like to play with one striker who is fast and another who is a "forward" and works hard. For example, Cavani, when he used to play with Ibrahimovic. This makes things easier. Still, if you have an 8 and a 10 who like to get into the box, I prefer two fast strikers. It really depends on the characteristics of your players.
Many teams in Europe are playing with 3 central defenders and 2 fullbacks. What does this system give you?
One of the teams I liked the best when they used this formation was last season's Borussia Dortmund. They had two fullbacks (Guerreiro and Achraf) who were absolute animals and even scored goals, and they had loads of players attacking through the middle, which is where the goal is, after all.
However, using fullbacks really changes your formation. Against Porto, Chelsea played two fullbacks who were playing in defence. 
That's why I don't think this formation is an out-and-out defensive formation, I think it depends on many other things, like the players, the approach to the game, the balance of the team… For example, I would play a 5-3-2 if I had the two best forwards in the world so that I could use them through the middle. I don't like a square 4-4-2. 
Some managers say if your best player is at 40%, you still play him, and others say if he's not at his best then you don't. What's your opinion?
I work mainly based on instincts, and I always communicate closely with the players. If I don't know how he is, then there's no chance I'll get him playing at his best. It's not usually a personal decision, but a group decision based on what I learn from the rest of the group.
For example, the best player I had at Bordeaux was Malcom, he was down for a few days with the flu, and I spoke to him to see if he could play in the match. In the end, we decided that it would be best for him to start on the bench, he came on, scored a goal and we won. So, everyone was happy!
You need to understand what's best for the team. Not for the player, the directors, the press or the fans. It takes time to get to know players' characters.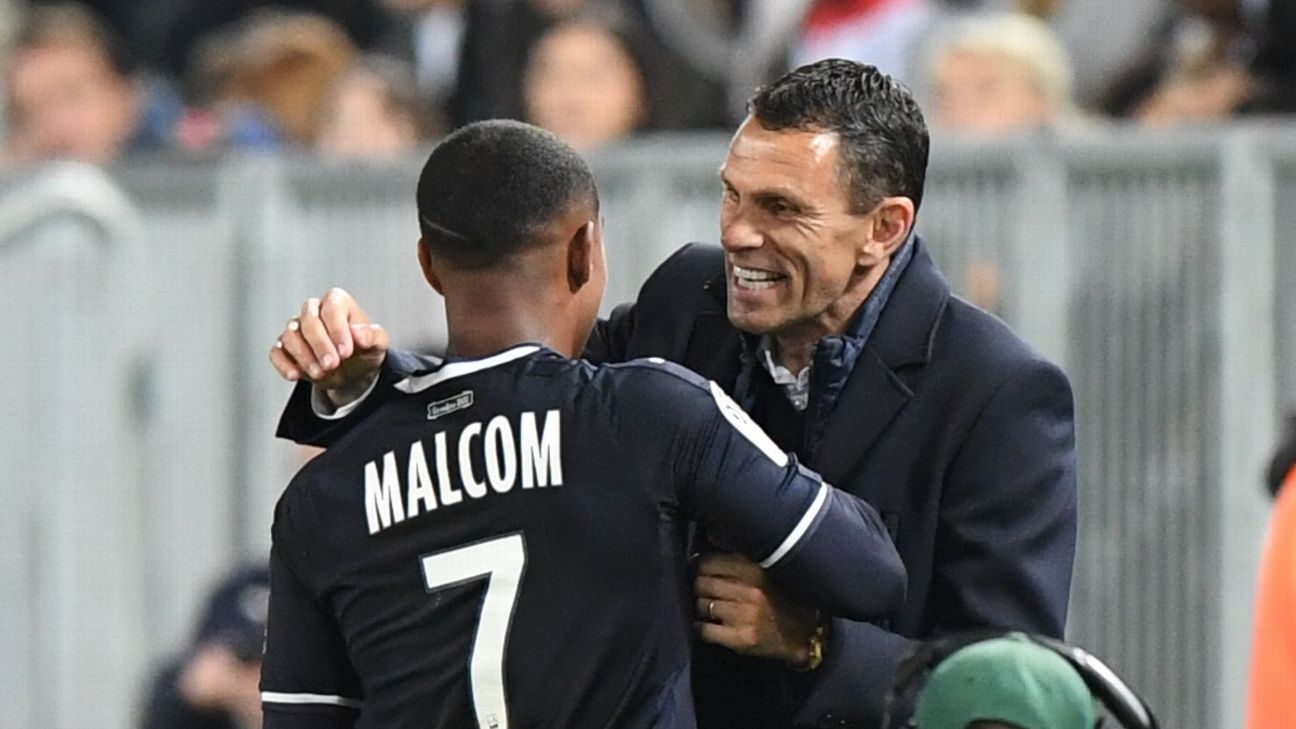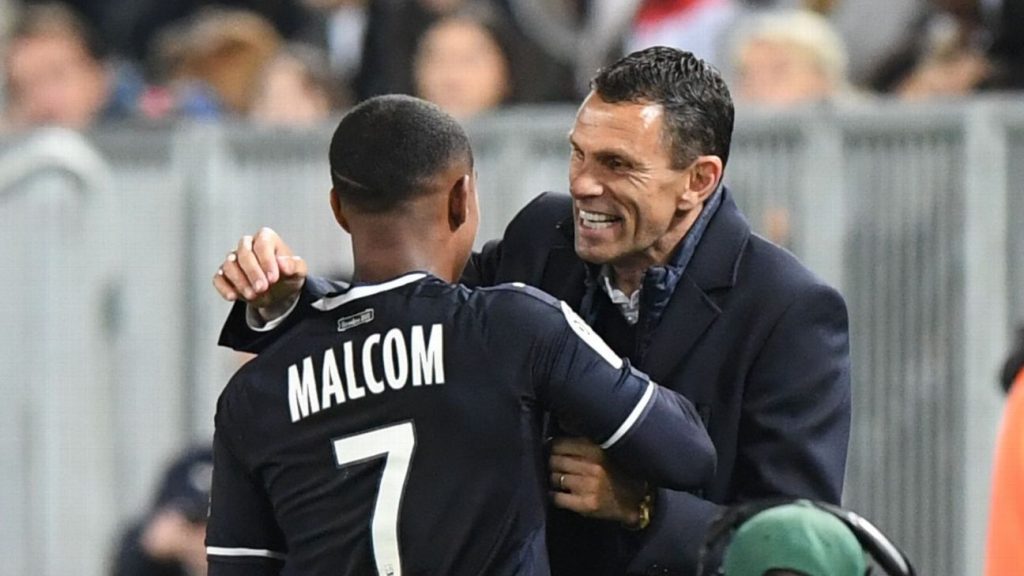 What do you think of Uruguayan football at the moment?
It's still very tight. It's very difficult to create chances to score because the quality of opposition makes it difficult. If a team scores early, the match becomes very conservative and slow. The tempo and intensity are very controlled, it's rare to see fast-paced, open games.
And football in Chile?
The complete opposite. The football is very open, expansive, with lots of counterattacks. I don't like it at all, but that's how football is. You can control it sometimes, but not all the time. 
And this is a process too. It's hard not to play this open style in the Copa Libertadores because your opponent will take advantage of it. 
I would say that there are 3 or 4 players who are very attack-minded and who defend very little, and it's the same on the other team, so the game is very open. It's similar to football in Mexico, almost like the final quarter of an NBA game.
Do you think the figure of the attacking midfielder, for example in a 4-2-3-1 formation, is disappearing?
With all due respect to the attacking midfielders in the world, if you have one who has a massive impact on the game, who scores a lot of goals and makes assists, then for me they are an important player. However, when they end up not attacking or defending, they won't play in my team. 
I think that's why we don't see them so much anymore. Many of them play in this position so that they don't have to defend, and they can attack without any real responsibilities. 
How do you like the players who played in your position to play? 
In a 4-3-3 formation, teams have tried to make the two players who play in front of the centre-midfielders play like Xavi and Iniesta. They were both very technical, they managed the tempo of the game and held their position… but the 'box to box' profile has been forgotten, that is, getting back to your own area to defend and getting into your opponent's area to pose a threat. 
Nobody can compare themselves to Xavi and Iniesta, there will never be another pair like them. That's why I like them to cover a lot of the pitch and have defensive and attacking responsibilities.