For me, Diego Maradona was the best footballer in history, I have always said that, and I stick by that. Perhaps I am influenced by the fact that I saw him doing incredible things when I grew up as a footballer, and that led to me idolizing him. 
At the World Cup in Mexico, the best ever expression of footballing talent possible, under the name of Diego Armando Maradona, gripped me at the age of 18, in a key moment in my career. Seeing this "production" confirmed my admiration for him. 
My dream back then, just like many other kids, was to meet him one day or even be able to play with or against him. And, luckily, in time, two of those dreams came true. I had the immense pleasure of meeting him personally (on 5 separate occasions) and I played against him in a game between Sevilla and Real Zaragoza (we lost 1-0 with a penalty from Maradona). Below, I leave you a video of the whole game, which I was pleasantly surprised to find in two parts on YouTube.
"Gustavo, cómo te estoy rompiendo las b****"
My favourite anecdote about Diego goes back to a benefit match organised by UNICEF, more specifically by British singer Robbie Williams. The match was played by 5 ex-professional players along with celebrities from all walks of life. England vs Rest of World. 
The match was held in England, in Old Trafford, Manchester. At the start, I was just going to be assistant manager, but later I had to play for a bit due to the amount of injuries.
In our changing rooms before the game, Diego needed something and asked me, obviously because we spoke the same language. Gustavo I need this, Gustavo could you get this for me… until one time he said: "Gustavo, cómo te estoy rompiendo las b****, ¿no?  (I'm still being a pain in the a***, aren't I?) I never stop asking you for things", to which I replied , calmly and honestly: "Don't worry, you are Diego Armando Maradona", clearly alluding to the fact that it was a pleasure to help him with whatever he needed, it was almost a dream.
I have always thought that Diego worried about the world around him. The problem, perhaps, was that he didn't help himself.
The photo you can see below is during the journey from the hotel to the pitch. As you can see, there was the coach, Rudd Gullit, the assistant, (yours truly), and the great Diego Armando Maradona.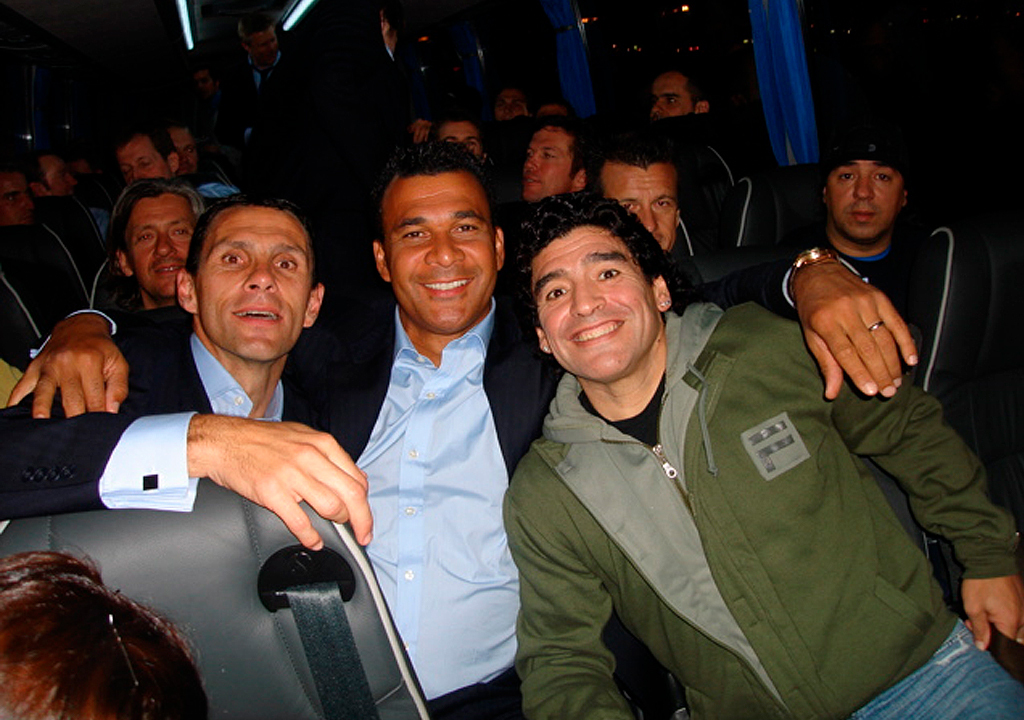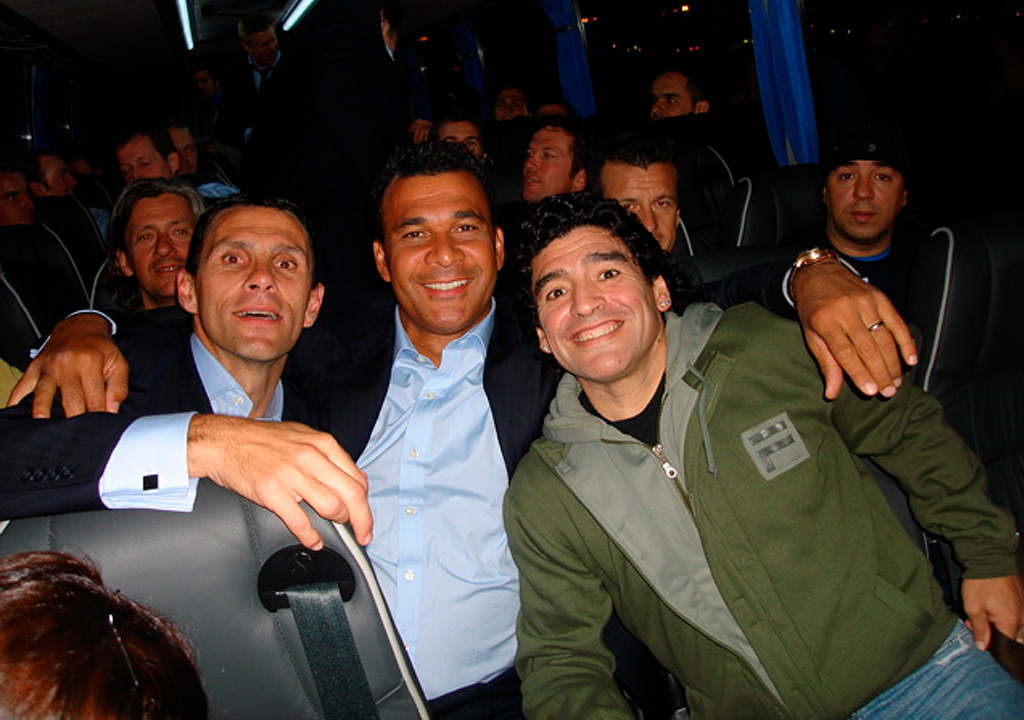 The greatest of all time has lefts us, I will always remember him this way. RIP.