A while ago I spent a few days in Uruguay, and before flying back to London, I got the chance to visit the sports radio show 100% Deporte Sport 890. We had an enjoyable chat about football, on various themes from Nacional vs Peñarol, the Uruguayan El Clásico which was played recently, to how proud I would be to manage my country.
You can hear the whole interview by clicking on this link.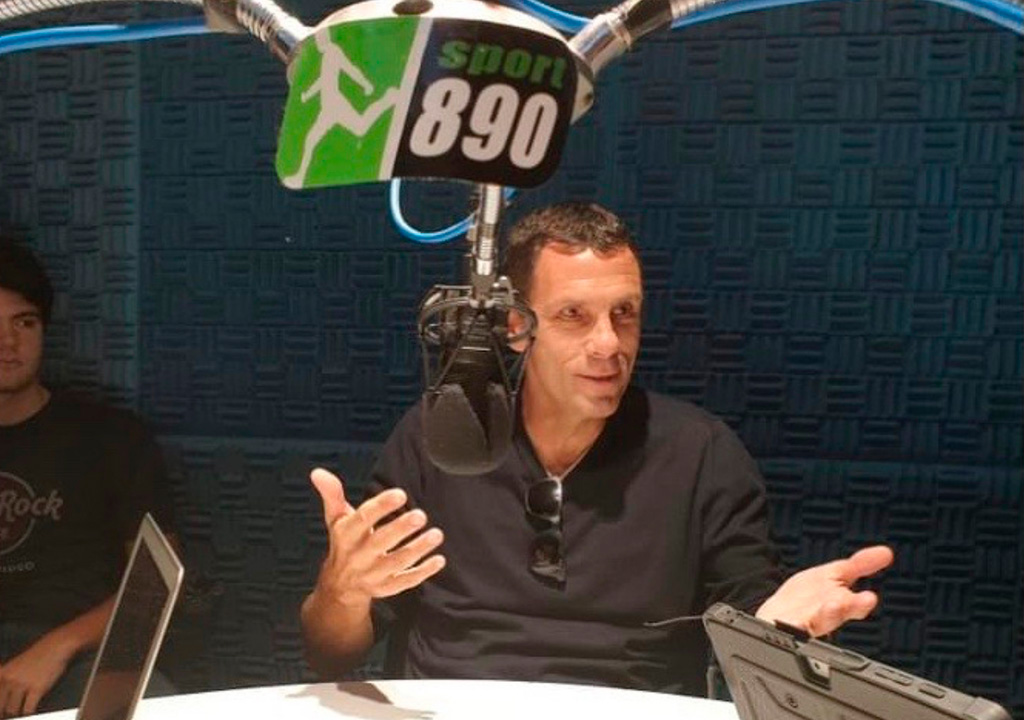 Highlights of the interview with Sport 890
The importance of finding a good chairman: "I am looking for a person who, when I look at them, makes me think that this is going to go well. I must be able to get on well with them. I once said that I have to have a better relationship with the chairman of the club than I do with my wife."
El Clásico: Nacional vs Peñarol: "I really enjoyed how both teams started, although Nacional were clearly the better team in nearly every aspect of the game. These days, Nacional is the stronger team".
About VAR: "I never used to like it, and now I like it even less. There are things that happen in the blink of an eye that need to be looked at 10 times from many different angles in order to establish whether there was sufficient contact or not, what the player was trying to do and all sorts… we are analysing things that aren't even related to football. Played in real-time it looks like one thing and played in slow motion it looks like something else. What's more, we are complicating the most beautiful part of football: goals".
Differences between football in Uruguay and in Europe: "This is a deep topic. In Uruguay every time the ball goes out of play, the players delay the game. You also have to look at the pitches, they are much slower".
The most popular tactical formation in the world: "When I was in France all the teams wanted to play 4-2-3-1. I didn't like this. Although you always have to adapt to the players you have, if I had the choice, I would choose 4-3-3, with a lot of width and a forward who gets in the box. Therefore, the wingers would have to go on the attack.
The players in Uruguay's national team: "If you're looking for the classic Uruguayan 5 then you won't find it, but we have to play with 3 in the middle. When you have this individual quality and when the they play together more often then they will have an amazing connection. We need to prepare for life after Suárez and Cavani. I am passionate about Brian and Maxi…".
Managing the Uruguayan national team: "I am always preparing myself in case the time comes. Regarding El Maestro (the current head coach Óscar Washington Tabárez Silva), he doesn't know when he's going to finish, and you can't spend your career thinking about things like this. I had an approach from the Cameroon national team, and if I had gone there, it would have been the first step in learning how to be a national team manager".