Last week I had the pleasure of chatting for nearly two and a half hours with Girondins Inside TV, during which we covered a wide range of topics related to French football and Girondins de Bordeaux, a team I managed in 2018, arriving half-way through the season and saving them from a potential relegation dog-fight when they were in 13th place, eventually qualifying for the Europa League by finishing 6th in the league.
Below, I share some of the most interesting topics from the interview, which can be seen in full here:
Bordeaux this season
Recent matches  
The last match against Troyes was difficult. You are going to set out to win these matches, to control possession, but in this kind of match, the most important thing is that you get the three points. There were times when Bordeaux was unlucky, like at the end of the game. 
Two rounds ago, in the first half of the game against Lyon, you were thinking that it was going to be difficult to get anything out of the game, but at the end of the game Bordeaux nearly took all three points. In the end, taking a point away from the match is not such a bad thing, unlike the game against Troyes which was a must-win. 
Bordeaux must now win three or four games on the bounce to relieve some pressure on the players.
Vladimir Petkovic
I think that Vladimir Petkovic has a lot of experience, he knows more than we do about his players and how they react to adversity. That said, this year it's rare to see Bordeaux controlling a match, grabbing the bull by the horns and getting a positive result out of it. 
Unfortunately, it's not an easy situation to be in; the only solution is to organise the group, play a defensive formation and counterattack down the wings. We won the match against Troyes; therefore the manager got his tactics right. 
Current players at Bordeaux
Rémi Oudin
Rémi Oudin has the qualities to become a big part of the team. Although I don't know him, and this is key as you really need to know a player well in order to judge them fairly, I think he's a player who needs a set role and consistency in the team. 
Sometimes he plays on the right, sometimes he plays on the left, some games he plays well and others we hardly see him. From the outside looking in, I see him as a player who has not yet reached the potential everyone expects of him. Obviously, it's up to him, but I also think he's a player who needs the support of the rest of the team, a system or a way of playing that allows him to make the difference. But this is just my opinion from the outside.
Hwang Ui-Jo
He is a player every manager would want in their team. However, if you were to ask me whether he's the right number nine to get Bordeaux into the top six, it would depend. 
I had a lot of problems at Bordeaux with this area of the pitch. If we look back to when Bordeaux was at the top of French football, the team had forwards that really made the difference. When all the other areas of the pitch are evenly matched, it's the attackers who make the difference and win you matches. This is what we haven't been able to find for the last four or five years. It's a big problem for a team aspiring to make the top six or even the top four. 
Around the world, if you were to say "Girondins de Bordeaux", people will say "Oh yeah, a top 3-4 team in France". But here in Bordeaux we're saying that we're more like top ten. We need to find the solution.
Players I managed during my time at Bordeaux
Jules Koundé
Jules came to see me one day and asked whether he could train on a more individual basis with me. I told him no problem. He went away and came back mid-afternoon and that's when we started to work on the aspects of his game that he wanted to improve himself. For a manager, it's amazing when a player asks you whether they can work on specific parts of their game with you. 
Jules has something special about him. We had a special connection; he was very easy to work with. When I arrived he had only played two matches. When I saw him play I thought "Wow". The following week he was at another level. 
I watch him at Sevilla and there's something inside me that really wants to see him play at Chelsea or Manchester City. He deserves more in his career. I hope he comes to England.
YOU MAY BE INTERESTED IN: Converting Koundé into a centre back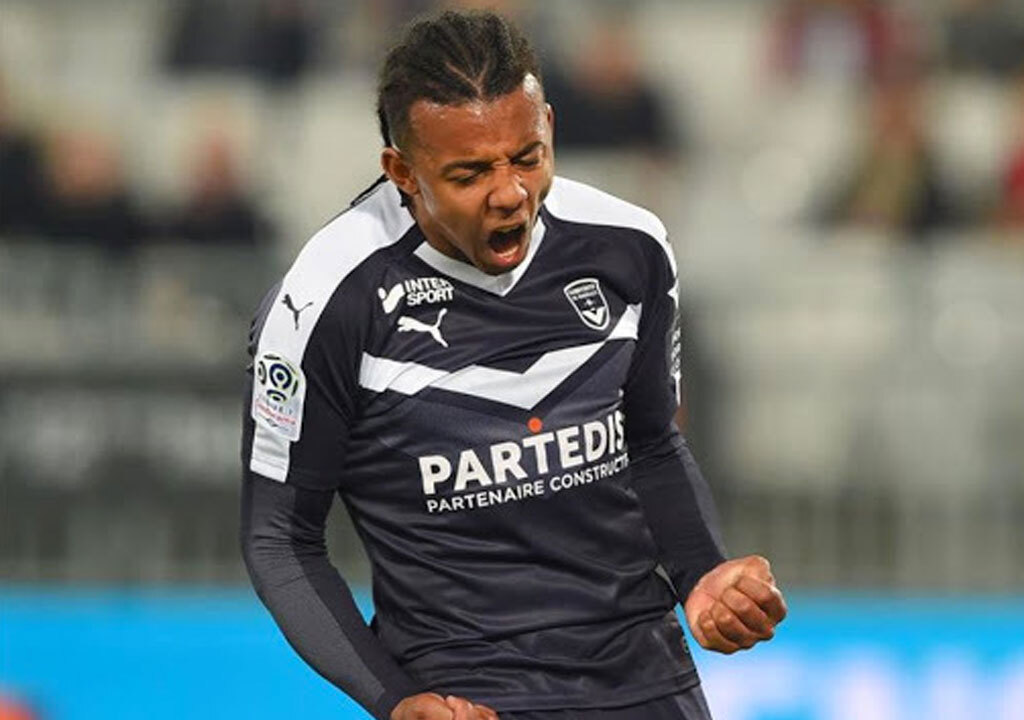 Nicolas De Préville, Soualiho Meïté and Martin Braithwaite
We understood De Préville's situation, and it wasn't easy. You have to give every player a role in the team. When a player understands their role, everything becomes easier.
We knew De Préville's position, he wanted to play upfront but on the left. The ideal scenario would be him having the chance to threaten the box with his right foot. The tricky thing was getting him into the exact position for him to be able to make this happen. That was my responsibility. In the end it was easy, we forged a positive relationship which made him feel good and enabled him to find a role in the team.
Everyone wanted to return to Bordeaux at the end of the season, even those who had been loaned out. Martin Braithwaite called me a hundred times. So did Soualiho Meïté, but we didn't have enough money to keep him, and he went to Torino for ten million euros. When players are happy in a group, you start winning.
Jaroslav Plasil (and Otávio)
He understood football better than anyone in France! He wasn't from this planet. His knowledge was astonishing! You would ask him to do something and five minutes later he could do it to perfection. You didn't have to train him for two months; just show him ten videos and he'd do it himself. He was a truly intelligent person. 
It was difficult for me because he was competing against the youth of Otávio. I know it's difficult for an outsider to understand why I didn't play Otávio more often. But Jaro understood the game so well. It was like having another coach on the pitch. And that is him in a nutshell, he is a coach. He was the kind of player who understood when to play it long, short, when to pressurise, when to return to the defensive line; he knew everything! And that's why I used him so much. I convinced the club to sign him on for another year, even though we were trying to find a solution for the future at the same time. 
Maxime Poundjé
Nobody seemed to like Maxime Poundjé, but Poundjé played an important role for me. He knew perfectly well what was asked of him. I would say to him: "Poundj", I need you to do this because the guy playing on your side is like this… He would always say "no problem". In that way, he was excellent for both me and the team. 
The club wanted a left-sided player every six months. I arrived in January, and straight away they said, "We're going to sign a left-sided player". That same summer, my assistant and I watched some of the potential candidates play, and we both said, "They're not bad, but they're not as good as Poundjé". We knew Poundjé, we knew how his mind worked and we knew what he could do well but also what he lacked. We didn't know the new player well; he may have had problems at home. The idea was to get to know the players, and we got to know them all.