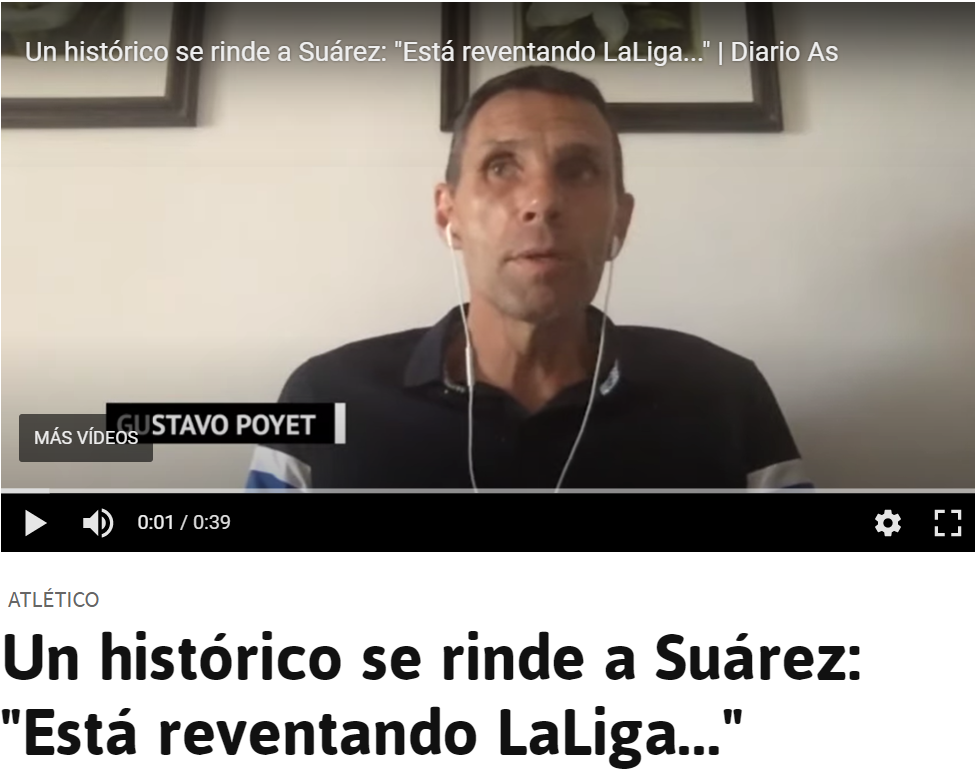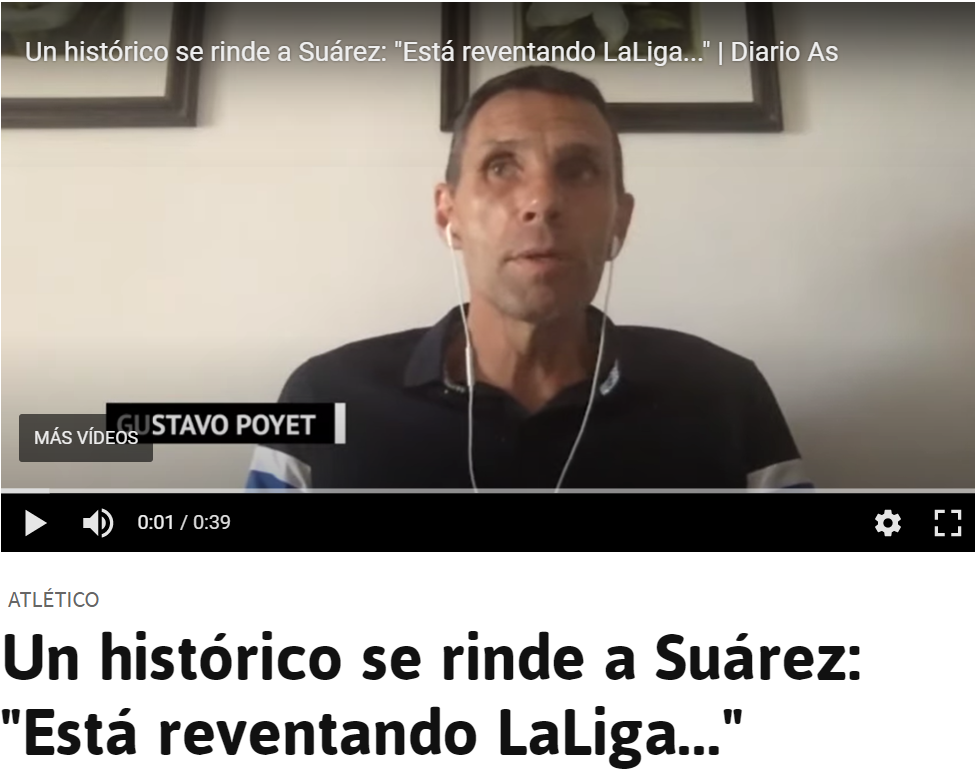 During a recent interview with the AS sports newspaper I was asked what I think has been the key to Luis Suárez's success at Atlético Madrid. Let's not forget that he is now La Liga's top scorer and his team are runaway league leaders, so it's an interesting topic.
The way he left Barcelona
I think the way he left Barcelona really hurt Luis. It forced him to show the world, especially Barcelona, that he still has a lot to give to football, whatever team he plays for.
This is typical of his rebellious nature as a player and of someone who gives his all for his team in every game. As a Uruguayan, I can understand perfectly why, when Barça told him that they didn't want him and then gave him to one of their closest rivals, his response was "let's see whether I am finished or not". And now he is lighting up La Liga.
A better experience and a team that fits him like a glove
Luis Suárez hasn't changed the way he plays in the last few years, in other words, he hasn't changed how he plays at Atlético compared to how he played at Barça. What has changed is that he understands his body better all the time, he can adapt the way he recovers, and the effort he puts in, etc. The more experience you have, the better you understand your body, and how to use your energy.
Atlético Madrid is a team with Simeone's DNA. Both Suárez and Simeone have a lot in common, most of all, they are focused on one thing during the game: WINNING. Although they are top of the league, both still have an incredible hunger and I think they can have an historic season with Atleti.